Tue 28 Dec 2010
Ok, I think I might have too much time on my hands!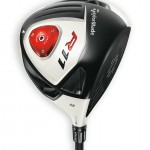 I did some further digging on the new TaylorMade R11 clubs and I am finding out more and more information; which of course leads to more & more questions.
First off – these are by far the best looking clubs TaylorMade has ever designed (even if you don't like their white color). A couple of club pro buddies of mine have hit the R11 and clearly say it will rule in 2011. While both claim that the Burner SuperFast 2.0 will be the more forgiving driver (and slightly longer), the R11's distance + control will make it a go to weapon for those middle to low handicappers.
Adjustable Sole Plate – I call BS on this NEW technology. I could be wrong though (its not like I've never been wrong before). My buddies say that they weren't able to spend enough time with the driver to determine whether adjusting the R11's sole plate had that much of an effect on their setup. Wouldn't you have to ground your club for this to make a difference?
I am not sure if the plate is weighted (of all the pictures I have seen on the net leads me to believe it does not shift any weight when adjusted), so I will refrain from making any comments on this.
I love the white color – I am still a traditionalist and still patiently waiting for a wood grain titanium driver to hit the market, but the color is beginning growing on me. The contrast of the crown and black face are what I like the most. Having not seen it in person (just going off of images and video I find), I can only speculate what it looks like at address; so far I like what I see.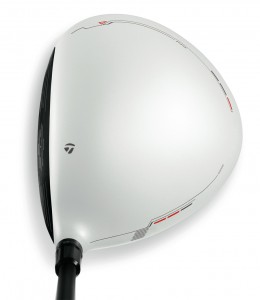 FCT & MWT = ? Like I stated in my previous post, I have never fully accepted the changeable weight/adjustable shaft technology. I see how the theory might make somewhat of a difference, but unless you have a consistent, repetitive swing, its might cause more problems that solve them.
Now, my next goal is to find a demo and give it the full 'Duffer's Challenge'.
I'll keep you posted.
Added bonus: I found some more pictures (thanks Ravi)! Here are a couple of picts of the R11 Fairway Wood & Rescue Hybrid.
Edited Jan 6th, 1:32 am PST
Check out detailed specs and availability for the R11 Driver, R11 Fairway & Rescue Hybrid.
---
4 Responses to " TaylorMade R11 Driver – I Ain't Afraid Of No Ghost! "
Comments:
Trackbacks & Pingbacks: